COVID-19 has presented unique challenges and unprecedented circumstances for brands, but if we look carefully at the trajectory of the industry prior to the COVID-19 outbreak, it appears that the outcome, save for the tragic cost in human lives, is not that dissimilar from the retail future we would have eventually found ourselves in.
In 2017, Retail Prophet projected that by 2033 the majority of all daily routine consumer purchases would take place online and at the time, those figures were met with scepticism. Today, we not only continue to stand by the projection, we believe that COVID-19 will accelerate online's crossing of the 50% threshold by up to as much as 3 years.
For example, order volume for online grocery retailers surged 210% from March 12 to 15, compared to the same period in 2019, according to Rakuten Intelligence. And while it would be easy to explain away these numbers as nothing more than a temporary blip, it may be wrong to do so. According to E-marketer, enduring e-commerce habits are formed during periods of intense activity. In other words, it's extremely likely that this crisis will drive a permanent shift in interest, trial and continued use of online grocery services. It's also safe to assume that this is just one of many potentially new consumer behaviors that are being formed as we speak!
If you see anything you think should be added to our weekly roundup tag us on social #RetailVSCorona or comment below and we'll add to next week's roundup!
April 21, 2020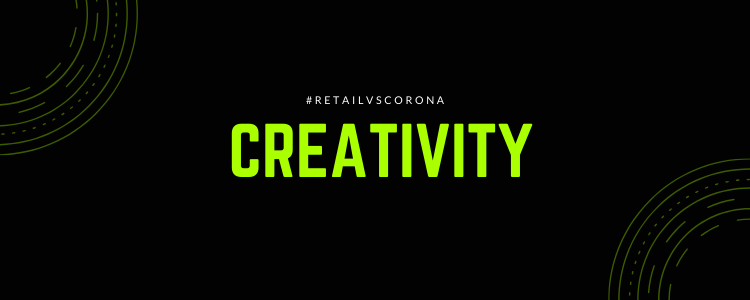 Restaurant owner finds creative solutions to keeping hospitality workers employed, and feeding the hungry
Jose Andres owns 27 restaurants in the U.S and is a world-famous chef. He founded World Central Kitchen 10-years ago and been an integral part of helping vulnerable communities. Using donated funds, they are able to keep people employed while providing a hot meal to those who need it most. His creative reallocation of resources proves that you don't necessarily need to reinvent the wheel to truly change what you do, and how you do it.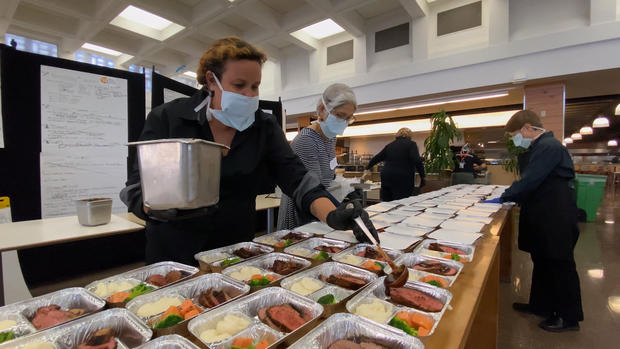 Harry Rosen begins selling face masks to consumers
Harry Rosen began by producing face masks for healthcare workers and is now selling these to consumers for $25. When you purchase a mask, Harry Rosen will donate one to a hospital or community in need. Demand for the products was so high they sold out within days of the launch.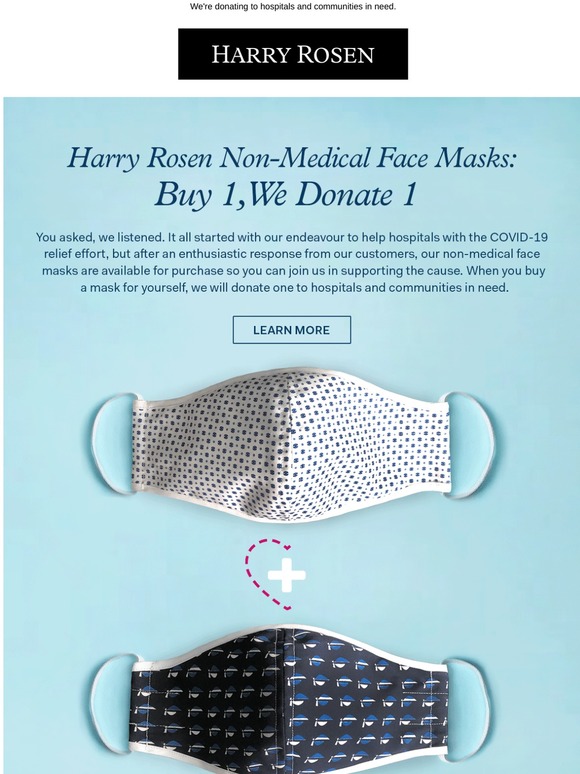 Iris Nova finds new ways to reach their customers in lockdown
Iris Nova is a beverage company founded in 2015 by Zak Normandin and backed by Cola Cola. Recognizing the new demand from customers, they have pivoted their model allowing customers to order beverages via text message.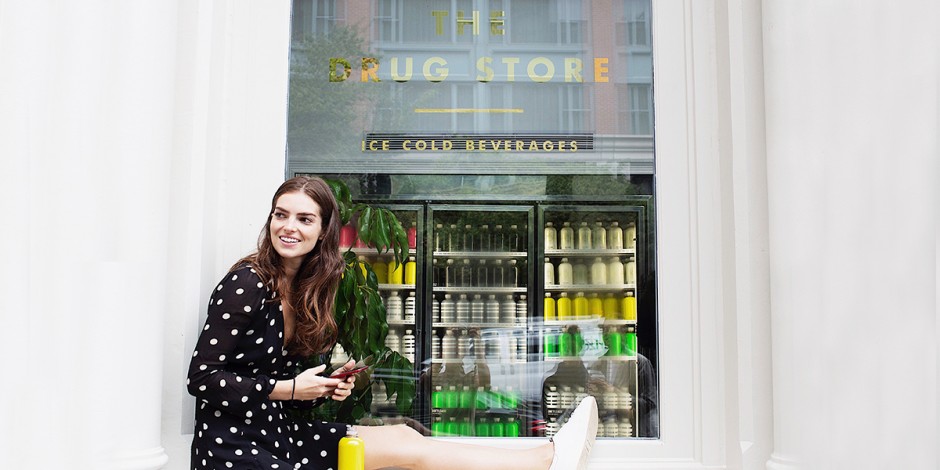 Convenience stores expand product selection to keep up with demand
While food service and dine-in options are being forced to shut down, convenience stores recognize new opportunities to sell high-demand products to customers. 7-Eleven announced they would be hiring 20,000 people to keep up with increase traffic and sales. Alltown Fresh is now offering curbside pickup and delivery of fresh food items through food delivery partnerships.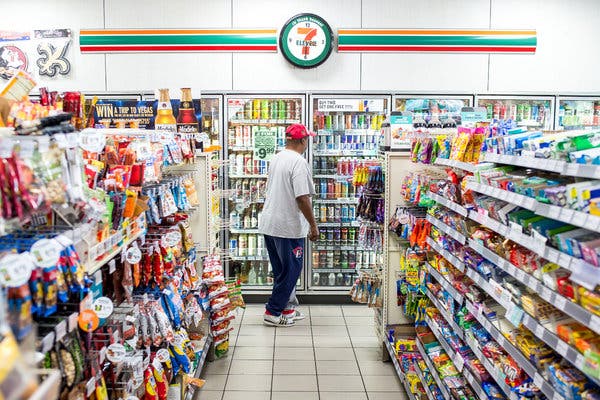 Small DTC brands find success by making quick changes
One of the benefits of running a small direct-to-consumer business is the agility and speed with which changes can be made. When the majority of retail partners were forced to close that CBD beverage brand Vybes was sold through, CEO Jordan Eppers recognized that they needed to quickly pivot to a more e-commerce-focused model. With this came the decision to launch free shipping within New York City where they are based, and decrease the price of their product. By making these 2 changes and adding more of an emphasis on e-commerce led them to see a 600% increase in the latter half of March. According to its founder, this trend is projected to continue.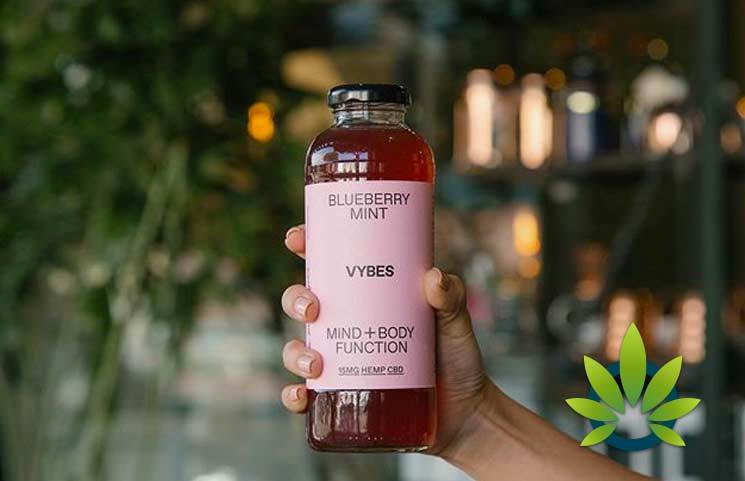 Farmers forced to reevaluate how they sell, and who they sell to
While the pandemic will have devastating impacts on the agricultural industry, it is also causing consumers to more carefully look at and assess where their food comes from. This in turn is creating new opportunities for farmers to build direct relationships with customers. Typically, Moon Valley Farm foods distributed to restaurants, but now they are finding a way directly to the homes of patrons by offering produce boxes that are shipped to consumers. Their largest challenge now is quickly figuring out how to deliver hundreds of boxes each week.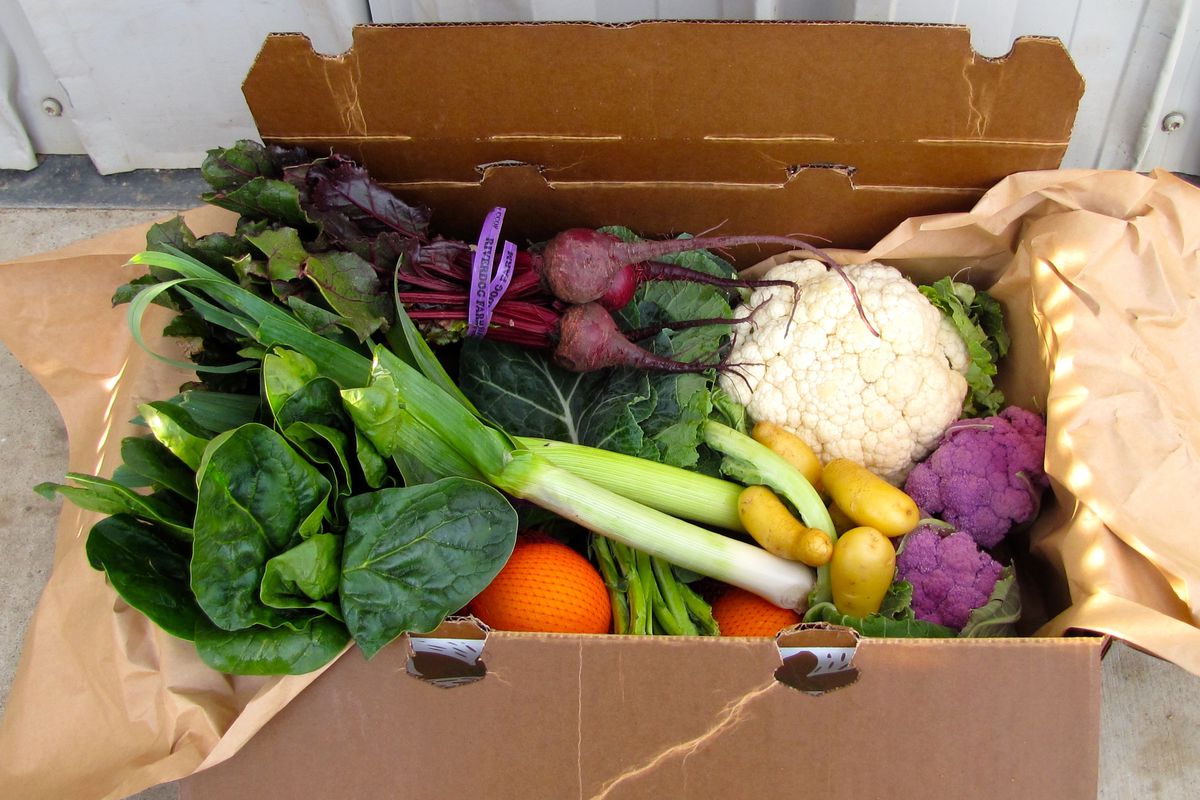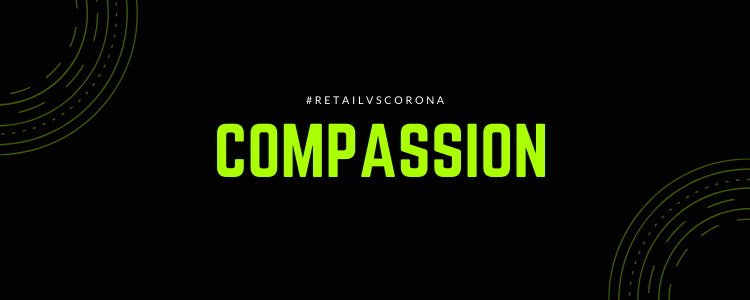 Nobis donates 100% of online sales to COVID-19 PPE relief
Nobis has announced that until April 30, 2020 all online sales will go directly to providing healthcare workers with personal protective equipment. This is in addition to a donation of $100,000 that the company made to a local hospital.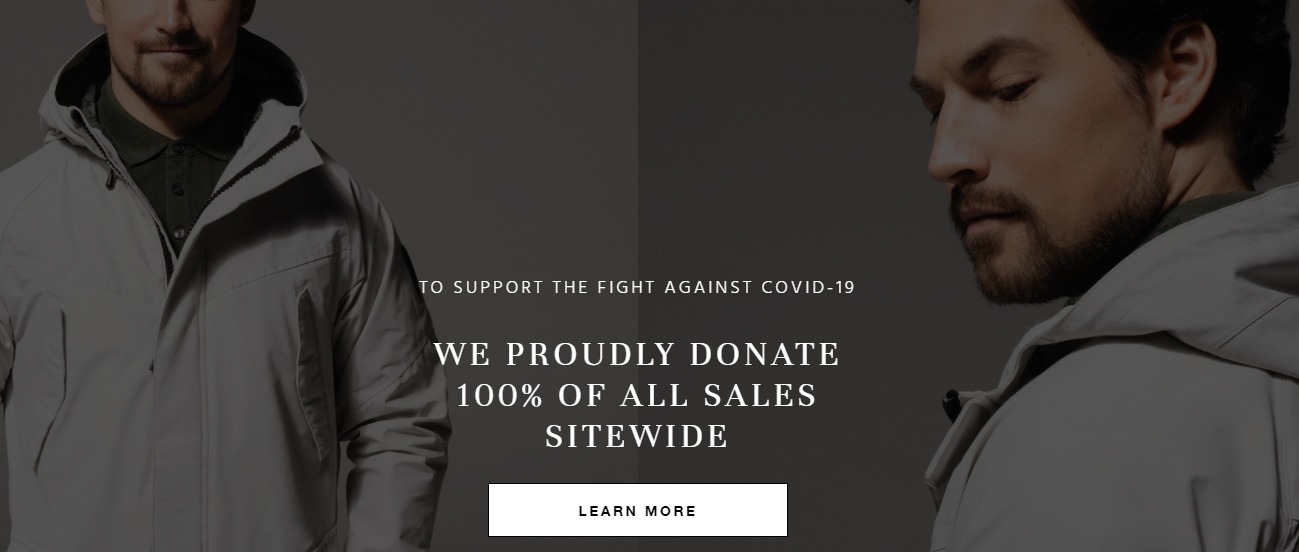 Knix creatives a GoFundMe to raise money from their communities
The intimates brand has raised over $250,000 in donations from their community which will go towards securing personal protective equipment to frontline workers.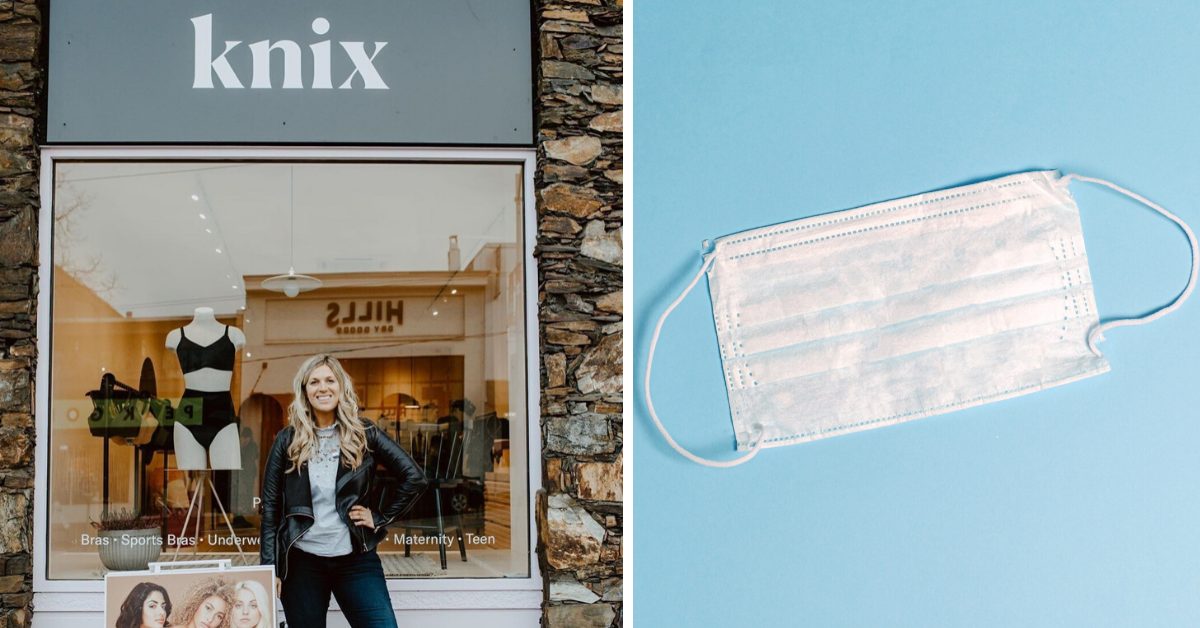 A company that previously made glow sticks is now in the business of medical equipment
Ionized, a company that formerly produced glow sticks and wristbands for large events has pivoted their business to manufacture face shields and masks. Founder Azim Maknojiya admits that while the change has been somewhat scary, the need for these products keeps them going.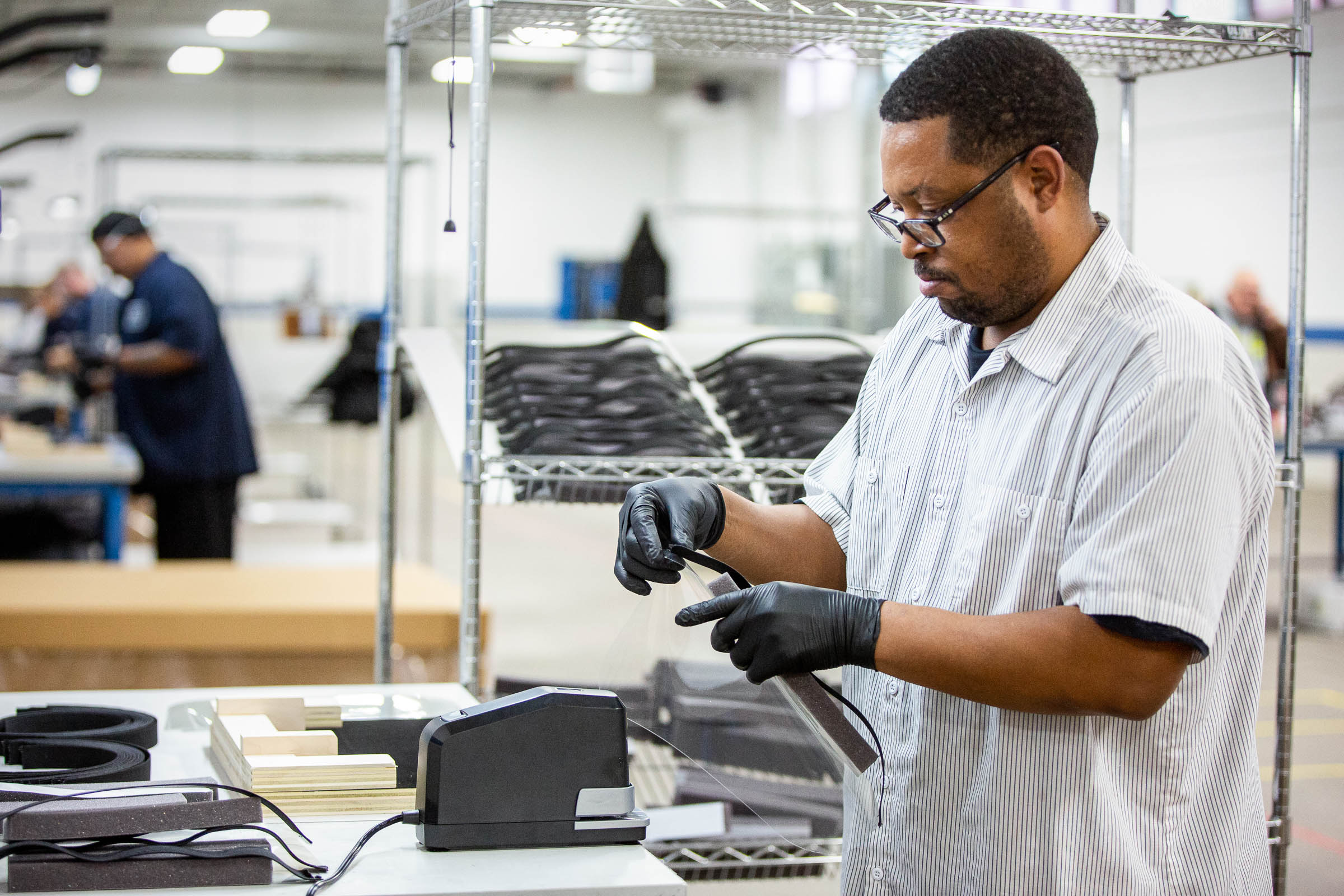 Stay safe, stay healthy and remember if you see something that you think should be included here be sure use #RetailVSCorona.